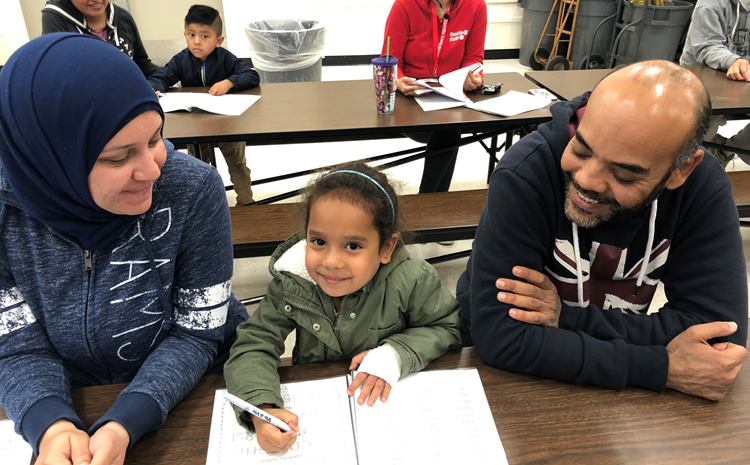 2019 Kindergarten Orientation
Parents attended an information meeting with helpful tips for preparing your child for school. For those who could not attend you can watch this video to see what was covered.  
Some of the topics included keys to your child's success. This included research showing how important it is to read, talk, and sing to your child at the earliest of age. Using language with your child as soon as possible helps build the cognitive scaffolds that will make a huge difference in preparing your child to be successful in school. Communication and engagement even in your primary language is critical for entering school prepared. Speaking in math terms and using iPad apps are also great ways to get your child setup for success in school.
For more information you can www.talkingisteaching.org for videos on this topic.