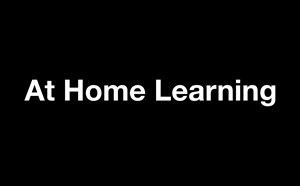 Below are links to packets for learning at home. These packets are prepared by the district to offer opportunities for learning while our school is closed. Information about other learning opportunities will be provided by your child's teacher in Par…
Principal's Message
Welcome to the 2019-2020 school year! We are very excited to be preparing for another successful year at Leo Carrillo Elementary.
At Carrillo, we believe that, ALL Students CAN and WILL learn. I truly believe that our students can accomplish anything they set their minds to, as long as we at Carrillo provide them with the experiences, tools, motivation, and desire to achieve. By providing a positive school climate, we can implement a high-quality educational program for our students. We believe that all students have great potential, and it is up to us to pull out the greatest potential in every child. We are committed to ensure that all students attain the 21st Century skills needed, in order to be college and career ready.  With this in mind, we cordially invite you to learn about Leo Carrillo Elementary, and you will see that it is a great place to be.
I look forward to continuing to provide a great experience for our students, parents, and families. I encourage all parents to become in their child's education, and support him/her to the best ability that you can. If there is anything I can support you with, please do not hesitate to contact me by email at kkroyer@ggusd.us, by phone at (714) 663-6230, or stop by school. 
Our School
Carrillo Elementary School provides an exceptional learning environment for all students to succeed.  
Technology 
Carrillo has a 1:1 computer to student ratio and students engage with innovative technology tools as part of daily instruction. Our technology coach provides students with exciting opportunities to learning robotics and coding, join our school's technology club, and gain emerging 21st century technology skills.
After-School Programs
Educational enrichment activities are offered to our students in both during and after-school programs.  Popular programs include coding and robotics, newcomer support for English learners, mentoring programs, and Boys & Girls Club for third through sixth grade students.
Visual and Performing Arts
Our popular choral and instrumental programs bring out the inner musician in each student.  Our new Ukulele instruction class is popular among students. 
Parent Opportunities
We invite all parents to become active participants in our school community through our monthly Pastries with Parents as well as attending and supporting school events. Research clearly supports that when parents/guardians participate and are involved in their child's education, there is a greater likelihood of academic success for the child.  We truly believe that communication is the key to a successful educational experience. Together, we will continue to improve the quality of our school community and provide the best for our students. Education is a partnership between the school, students, parents/guardians, and community.   All children are more successful when we work as a team to achieve educational goals.