New this year, GGUSD has expanded its transitional kindergarten program to serve more 4-year-olds than ever before. If your child was born between September 2, 2018 through September 1, 2019, please register your child for our free full day transi…
Message from Mr. Vosper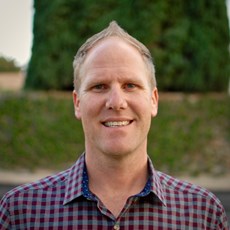 Dear Carrillo Student, Parents, and Family Members,
Welcome back to the 2023-24 school year.  My name is Mark Vosper, and I am honored to have the privilege of leading the Carrillo team of distinguished educators, scholars, and support staff.  Carrillo exemplifies a model of a multicultural-diverse school, accepting of all student's unique qualities, traits, and traditions.  It is with this understanding that our Carrillo Lions ROAR (Respect others,  take Ownership, have a great Attitude, and be Responsible) with every opportunity they are given, whether here on campus or at home.  We will continue the strong tradition of building a positive school climate that focuses on faithfully implementing educational programs that meet the needs of each student and strive to increase student achievement as well as their social and emotional health.
 At Carrillo, we view education as a life-long process that will continue for years to come. Our Carrillo team of educators and support staff are here to equip all students for a successful future.  21st-century learning opportunities are essential in all grade levels TK-6.  It is imperative that all students at Carrillo learn the technological skills necessary to be successful in a digital-based world.  Implementation of AVID (Advancement Via Individual Determination) strategies are utilized to help with organization, note taking, and a strong focus on higher education. 
 I look forward to meeting each family and working with you to build a strong educational relationship that benefits your child(ren)'s success here at Carrillo.  Please reach out with any questions or concerns you may have.  On behalf of the whole staff at Carrillo, I would like to thank you for your support in your child(ren)'s education and wish each family a wonderful year.
Sincerely, 
Mark Vosper
Principal
Our School
Carrillo Elementary School provides an exceptional learning environment for all students to succeed.  
Technology 
Carrillo has a 1:1 computer to student ratio and students engage with innovative technology tools as part of daily instruction. Our technology coach provides students with exciting opportunities to learning robotics and coding, join our school's technology club, and gain emerging 21st century technology skills.
After-School Programs
Educational enrichment activities are offered to our students in both during and after-school programs.  Popular programs include coding and robotics, newcomer support for English learners, mentoring programs, and Boys & Girls Club for third through sixth grade students.
Visual and Performing Arts
Our popular choral and instrumental programs bring out the inner musician in each student.  Our new Ukulele instruction class is popular among students. 
Parent Opportunities
We invite all parents to become active participants in our school community through our monthly Pastries with Parents as well as attending and supporting school events. Research clearly supports that when parents/guardians participate and are involved in their child's education, there is a greater likelihood of academic success for the child.  We truly believe that communication is the key to a successful educational experience. Together, we will continue to improve the quality of our school community and provide the best for our students. Education is a partnership between the school, students, parents/guardians, and community.   All children are more successful when we work as a team to achieve educational goals.