Message from Mr. Vosper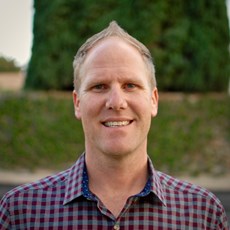 Dear Carrillo Student, Parents, and Family Members,
Welcome back to the 2023-24 school year.  My name is Mark Vosper, and I am honored to have the privilege of leading the Carrillo team of distinguished educators, scholars, and support staff.  Carrillo exemplifies a model of a multicultural-diverse school, accepting of all student's unique qualities, traits, and traditions.  It is with this understanding that our Carrillo Lions ROAR (Respect others,  take Ownership, have a great Attitude, and be Responsible) with every opportunity they are given, whether here on campus or at home.  We will continue the strong tradition of building a positive school climate that focuses on faithfully implementing educational programs that meet the needs of each student and strive to increase student achievement as well as their social and emotional health.
 At Carrillo, we view education as a life-long process that will continue for years to come. Our Carrillo team of educators and support staff are here to equip all students for a successful future.  21st-century learning opportunities are essential in all grade levels TK-6.  It is imperative that all students at Carrillo learn the technological skills necessary to be successful in a digital-based world.  Implementation of AVID (Advancement Via Individual Determination) strategies are utilized to help with organization, note taking, and a strong focus on higher education. 
 I look forward to meeting each family and working with you to build a strong educational relationship that benefits your child(ren)'s success here at Carrillo.  Please reach out with any questions or concerns you may have.  On behalf of the whole staff at Carrillo, I would like to thank you for your support in your child(ren)'s education and wish each family a wonderful year.
Sincerely, 
Mark Vosper
Principal